NOTICE | COVID-19 Coronavirus Campus Events Update
All on-campus MMA events have been postponed at this time. We are transitioning to virtual events when possible. Please see individual event listings for details.
Mariners Athletics Event Calendar
Jan
23
Thu
On Campus Recruiting: Cooke Aquaculture

@ 1954 Room, Alfond Student Center
Jan 23 @ 5:00 pm
Captain Ellic Mottram, '07, and his Cooke Aquaculture crew will be presenting on campus at 5pm on January 23rd. They are looking to fill two co op positions with Marine Bio/Science and SVO/VOT  students. Look for job ID 6109390 to sign up for interviews being held on Friday, January 24th in the Career Services Conference Room.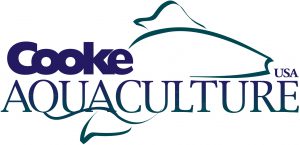 Feb
12
Wed
On Campus Recruiting: The Jackson Laboratory

@ Career Services Conference Room
Feb 12 @ 9:00 am – 3:00 pm
On Campus Recruiting: The Captain's Catch

@ Career Services Conference Room
Feb 12 @ 10:00 am – 2:00 pm