STCW Basic & Advanced Marine Fire Fighting (MEMACE-125)
Spring 2018 Dates
May 9 – 12
June 6 – 9
Price: $1000
*Companies or groups, please contact us to set up your class.
At this time there are no classes scheduled. Please check back for updates or email
continuinged@mma.edu
with any questions.
Participants: Maximum 20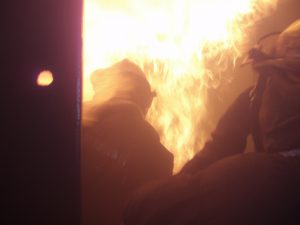 BASIC-STCW MARINE FIRE FIGHTING: Upon successful completion of this 16 hour, two day course, students will acquire the basic knowledge and the confidence to take appropriate and decisive action when faced with a vessel fire. Students will first learn how effective fire prevention programs and safe practices on board are fundamental to the safety of vessels and all lives on board. When dealing directly with vessel fires, students will learn how to properly select and safely apply portable fire extinguishers and fixed fire suppression systems designed for that purpose. This basic course will cover the following subjects: fire chemistry, fire behavior, classes of fire, fire prevention and safe practices on board vessels, portable and semi-portable fire extinguishers, fixed fire suppression systems, and fire attack theory.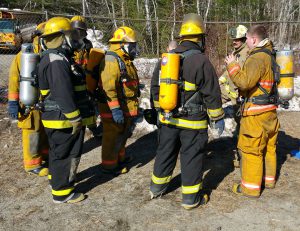 ADVANCED-STCW MARINE FIRE FIGHTING: With the successful completion of our Basic Fire Fighting Course as prerequisite, the following days will provide students with advanced knowledge of marine firefighting strategies and tactics, detailed search and rescue techniques, confined space rescue, advanced ventilation techniques, large hose handling and heavy fire streams, boundary cooling and control and suppression of larger vessel fires. Live interior and exterior fire fighting evolutions and simulations will also be performed by students under the guidance, supervision and evaluation of qualified instructors.
Students must attend all days of instruction and the practical field training evolutions. Successful completion of a written exam will also be required.
USCG Approval:
This course satisfied the STCW and USCG licensing requirements as outlined in subpart C of Part 10, Title 46, Code of Federal Regulations.
*Merchant Mariner license holders must contact the US Coast Guard directly for particulars concerning their licenses upgrade or re-certification questions: Call the National Maritime Center at 1-888-427-5662 or visit online at Merchant Mariner Licensing and Documentation.