Homecoming – Alumni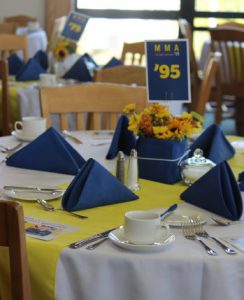 In addition to the annual events, this year's MMA Homecoming will include special Saturday events to celebrate the 75th anniversary of MMA. Alumni, friends, family, and the entire Castine community are invited to celebrate with us at the Castine Town dock. The fun starts at 4 pm with a waterfront barbecue and street dance followed by birthday cake and an evening fireworks show!
Event Information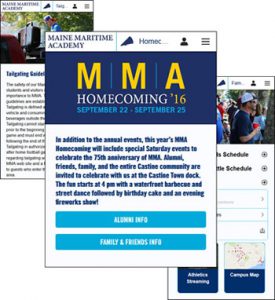 Homecoming is now available on our mobile app!
– click here for more information and to learn how to get it.